Mountain Mandarin Festival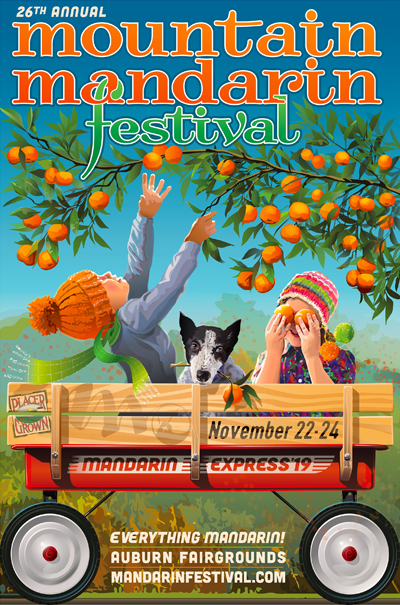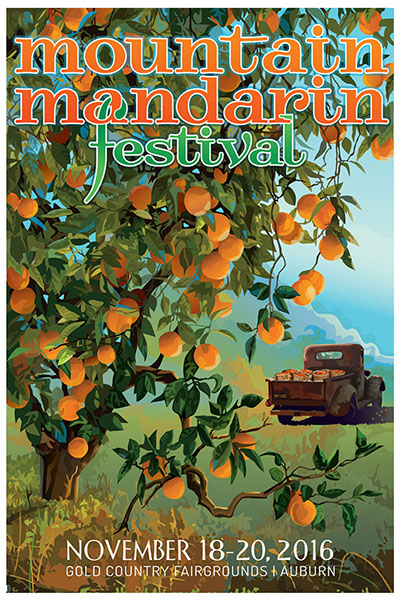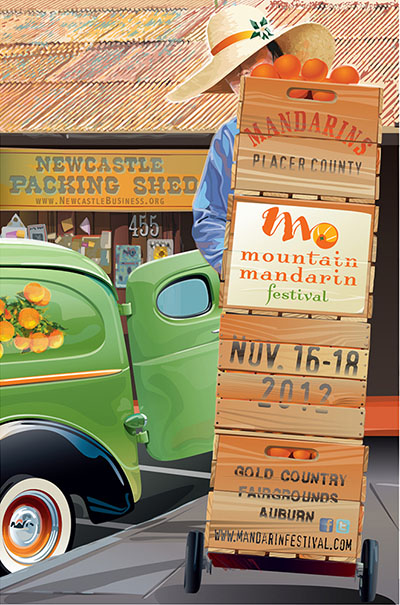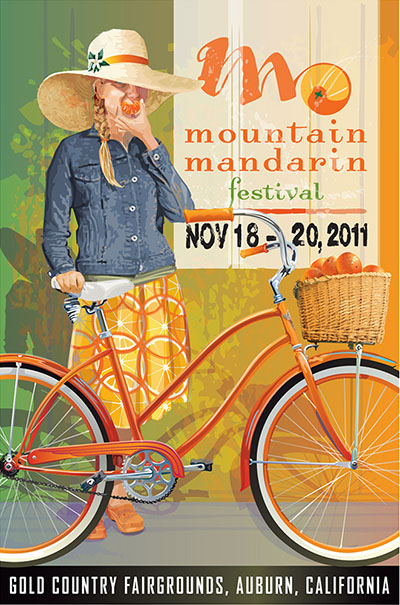 The Mountain Mandarin Festival is held each year the weekend before Thanksgiving at the Auburn Fairgrounds in Auburn, California. The Festival celebrates the new crop of delicious, locally grown Mandarin oranges that have become a staple for this Sierra Nevada foothill town. The celebration marks the official beginning of Placer County Mountain Mandarin season, and draws 30,000 visitors from as far away as the San Francisco Bay Area and Reno.
Since its conception in 1994 the Mountain Mandarin Festival has had a tradition of illustrative event posters. In 2007 I had the good fortune of meeting the fair director Gary Gilligan and in the subsequent years it's been my pleasure to take charge of the design for these fun and memorable community posters.